Happy New Year!!! 
I am still in a state of shock that it is now 2020 but I'm also very excited for what's to come this year. I've been holding on to this announcement for a few weeks now... but I can finally share that I will be back at FROZEN HARBOR this year!! 
Mark your calendar now for February 29th 2020. My band played at this music festival last year (here I am cheesing next to last year's poster)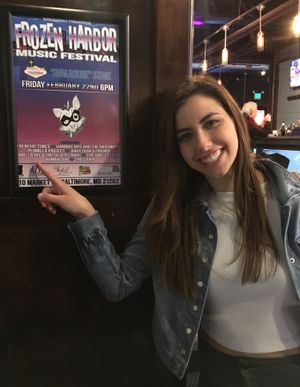 and I'm so excited to be back this year. The festival is at Power Plant Live in Baltimore, Maryland. This year we will be on the "Ice Floe Stage" (the stage in the middle of Power Plant between all the bars!) You can purchase your tickets here!